Knowledge Is Power. Use It.
Introducing KnowledgeWorx 4.1
Create PalmOS, PocketPC and Web content with ease
Quick Links
KnowledgeWorx
Products
Easily create and share surveys and other intellectual capital using PalmOS and PocketPC devices, and the Web.
Learn More >
HandiWorx
Products
Use your PalmOS or PocketPC device, or Web browser to use the content created with KnowledgeWorx.
Learn More >
Learning Center
Support and Information
Visit the Learning Center for online presentations and demonstrations of our software.
Visit Learning Center >
Content
Information
Free flexpaks for Windows Mobile/PocketPC has been updated with new installers Download this free content from our download center.
Visit Download Center >
Latest News
KnowledgeWorx 4.1 Released
Create PalmOS, PocketPC and Web surveys and other content with ease
X-Act! Software has released version 4.1.0 of its flagship KnowledgeWorx product.
Many organizations utilize surveys, questionnaires, checklists and templates to share knowledge and enhance productivity. This content is often paper-based, prone to transcription errors and difficult to track. KnowledgeWorx is designed to boost productivity by allowing you to share your intellectual capital using standard handheld devices and web browsers. Share information easily and accurately from a single content source for each of the supported target platforms.
Use KnowledgeWorx to create:
Surveys and Questionnaires
Data Collection Kits
Audits
Quizzes and Tests
Rule Guides
Training Packages
...And More!
HandiWorx 4.1 Released
Boost productivity; use content created with KnowledgeWorx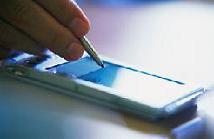 In conjunction with the 4.1.0 release of KnowledgeWorx, X-Act! Software has released version 4 of its HandiWorx product. HandiWorx (and the Web-based HandiWorx WebExpress) allows users to utilize the content created with KnowledgeWorx. HandiWorx is available for PalmOS and PocketPC/Windows Mobile devices. HandiWorx WebExpress supports most modern web browswers including Internet Explorer, Firefox, and Safari.