HandiWorx
HandiWorx 4.1.0
HandiWorx is the mobile component of the KnowledgeWorx package that also may be purchased by itself. Content that has been created with KnowledgeWorx is shared with users of HandiWorx, who take the solution with them wherever they go. HandiWorx is the simple, cost effective solution that boosts productivity and makes paper-based surveys, questionnaires, checklists and templates obsolete.

HandiWorx runs your content on:
PalmOS devices
PocketPC/Windows Mobile devices and
Web browsers/HTML (via HandiWorx WebExpress)
Stop repeating yourself! Create your content once, then deploy to any of the supported platforms that HandiWorx runs on.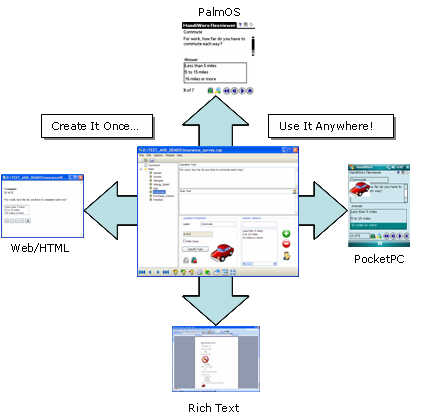 HandiWorx is licensed per device; HandiWorx WebExpress has unlimited licensing, however it is only available as part of the KnowledgeWorx package
Try HandiWorx PocketPC/Windows Mobile